Come join us tonight for Tanacross Family Fun Night - Literacy Night!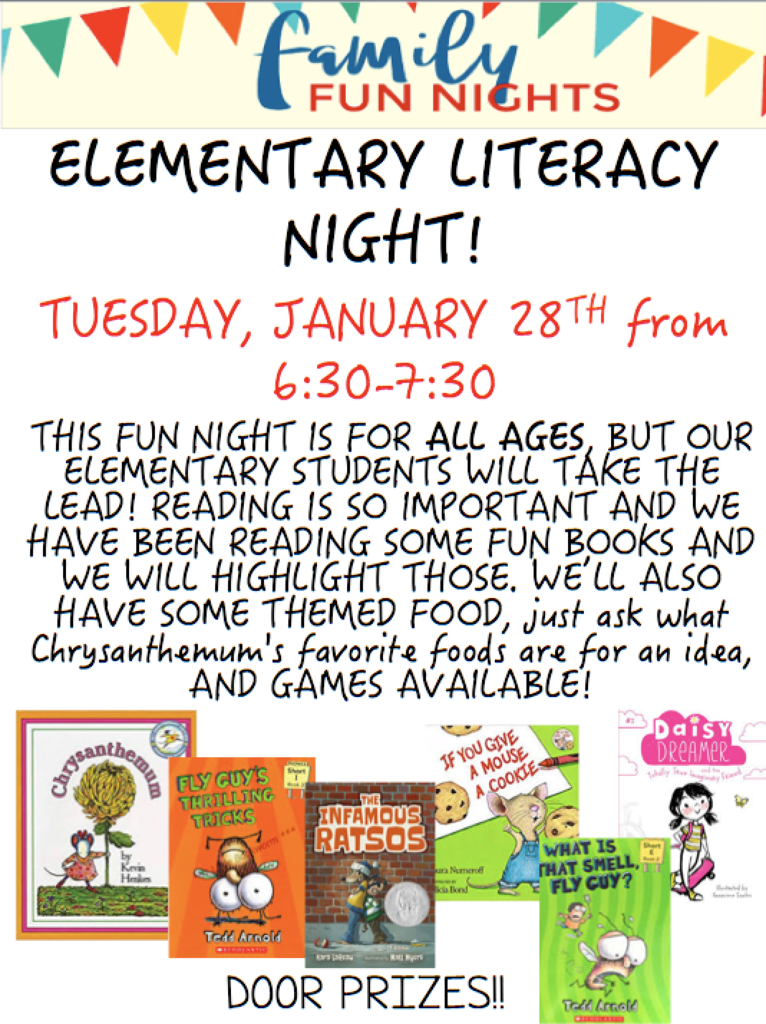 Family Activity Night (Quadplex Movie Night) for Tok School and REACH Academy families on Thursday 1/30 from 5:00-7:00 @Tok School.

There will be a Family Fun Night For Preschool Children Ages 3-5 and their Families on Thursday 1/30 from 5:30-6:30pm In the Tok Head Start Classroom. The whole family is welcome including mothers and siblings so mark your calendar!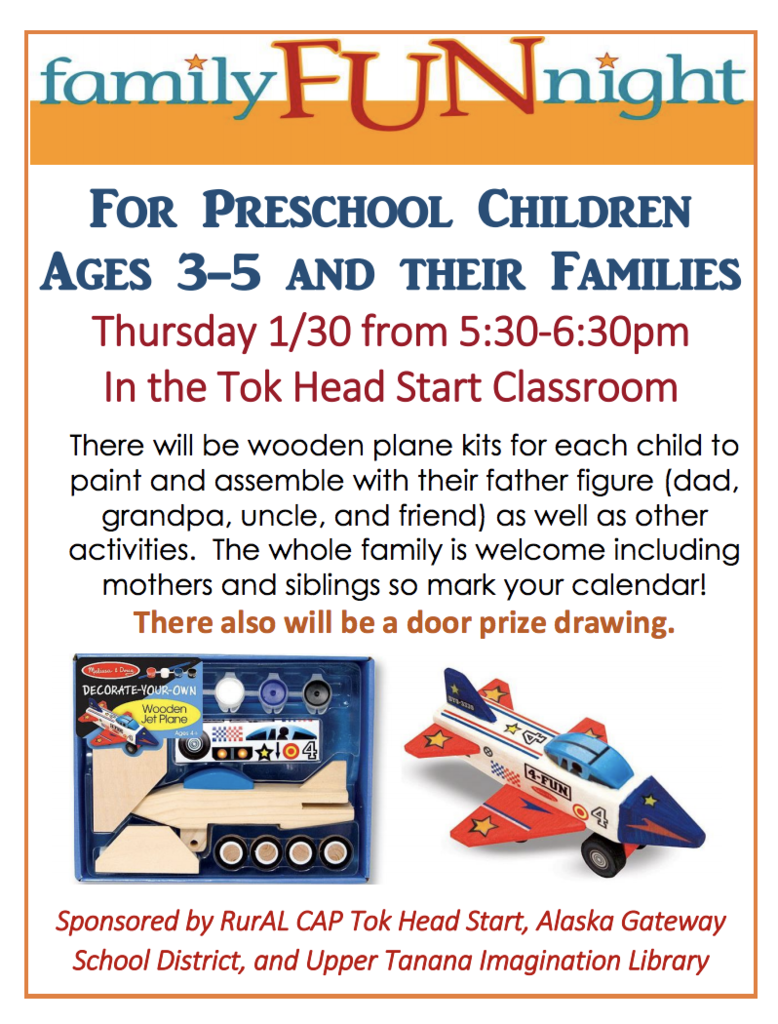 Tok School will hold its next ASB meeting at 6pm on January 22nd in the Tok School Library. Please see the attached agenda.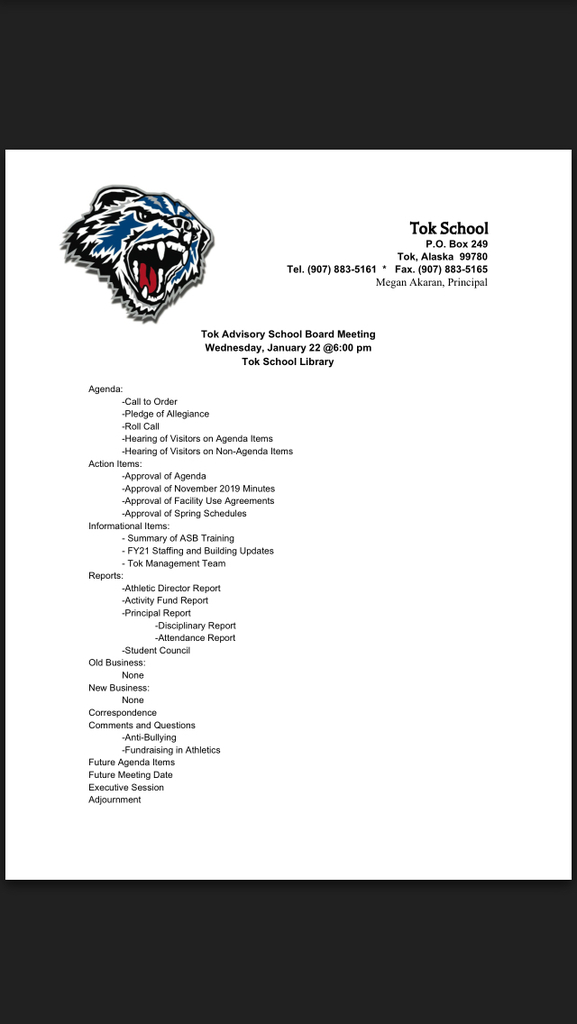 AGSD Science Fair Tuesday February 25th. @ Tok School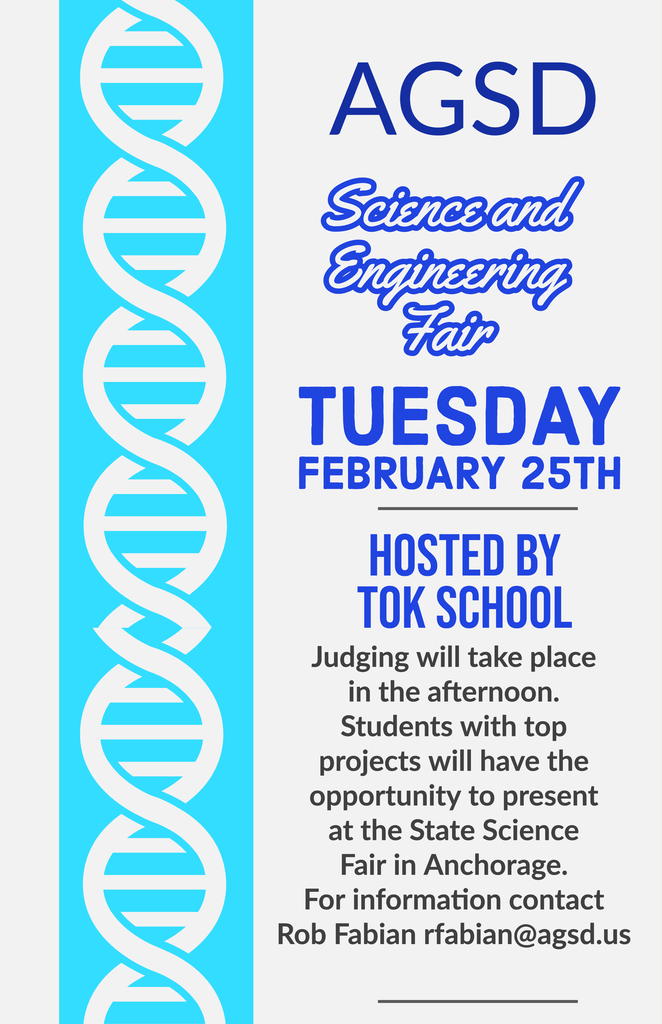 RSB Board Packet for January 20, 2020 is posted under RSB link. Worksession at 5:30 PM/Meeting at 6 PM.

AGSD SENIOR NIGHT ON MONDAY, JANUARY 13, 2020 IS CANCELLED - We will reschedule this event and post date and time as soon as we are able!

AGSD Spelling Tuesday January 28th @ Tok School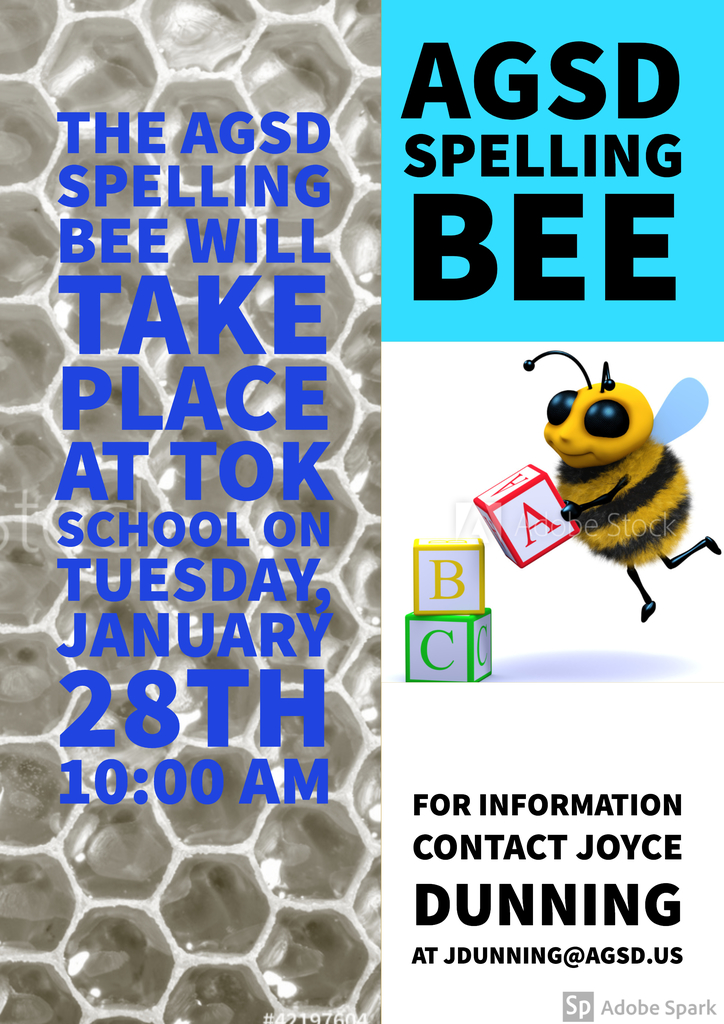 Community Christmas Luncheon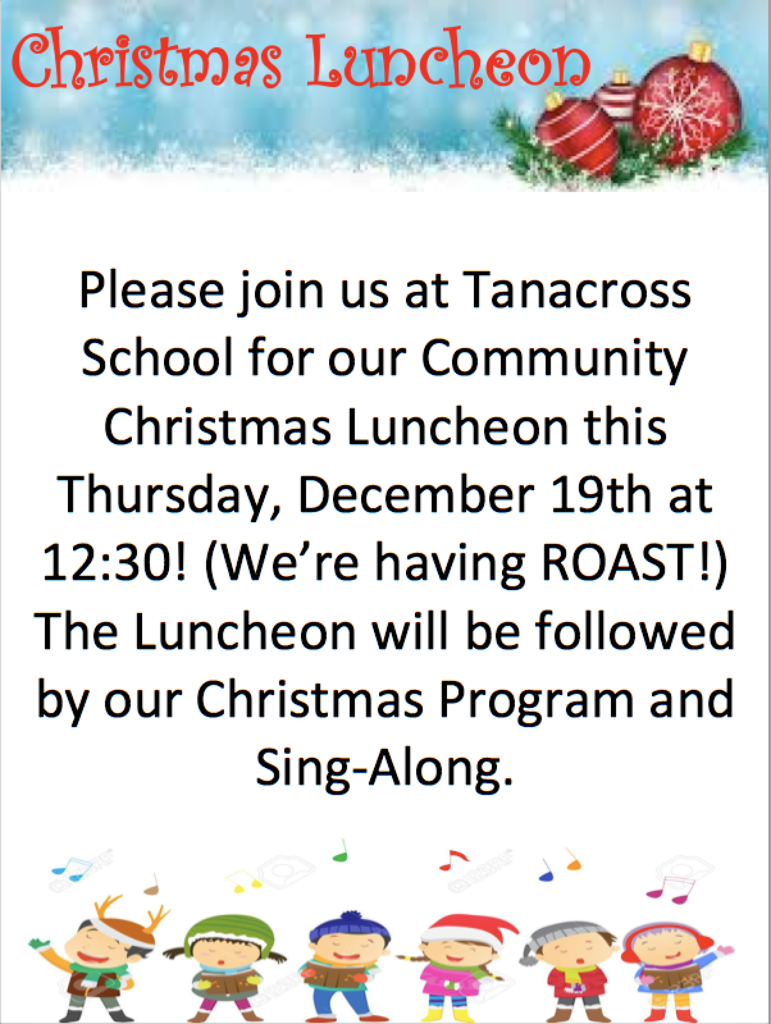 We have two upcoming opportunities for juniors and seniors to learn more about options right here in Alaska to prepare for their future career! Please contact Ashlee Copper (
acopper@agsd.us
) or Tad Dunning (
tdunning@agsd.us
) if your child is interested or with questions.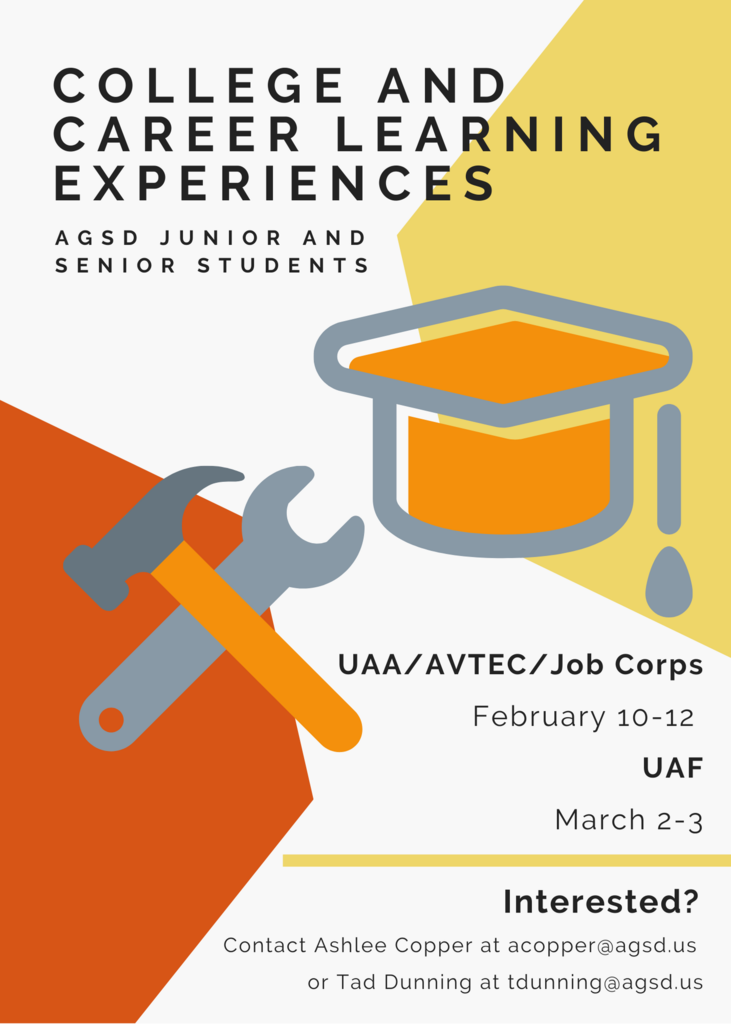 Children's Author, Denise Lawson, dedicated her latest book, "Black Bear Saves Christmas," to the students of Eagle Community School. Proceeds from Denise's books benefit the retired sled dogs of Eagle in order to re-home them to forever families across the country.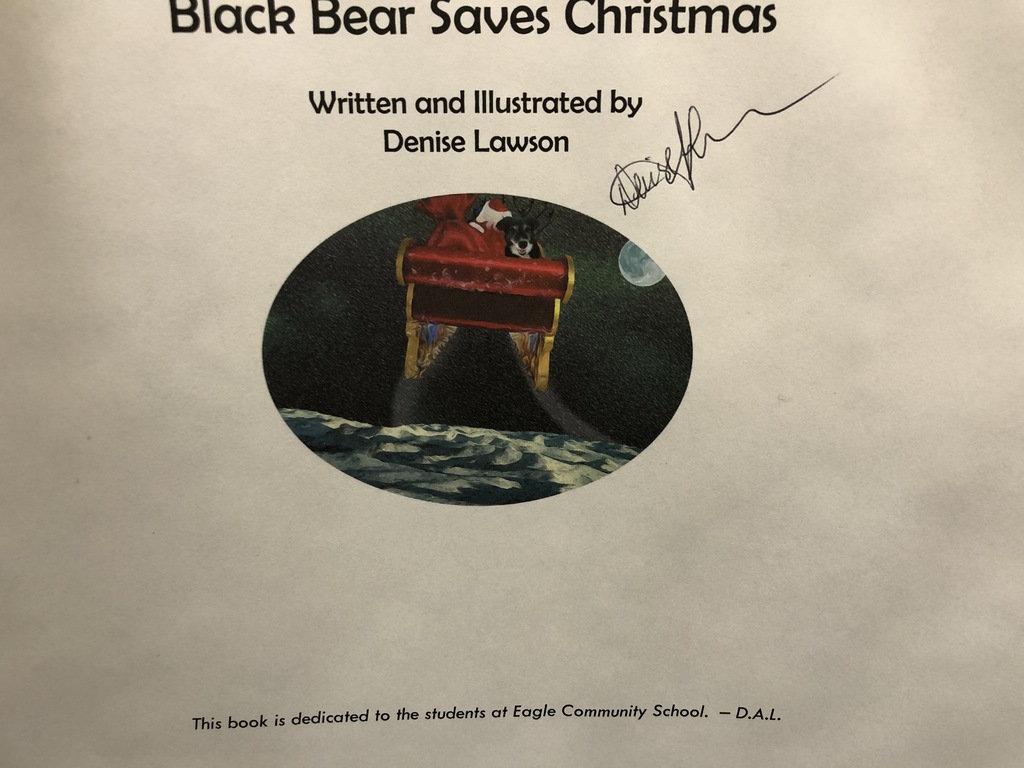 FREE Canine Health Clinic coming to Tetlin this week!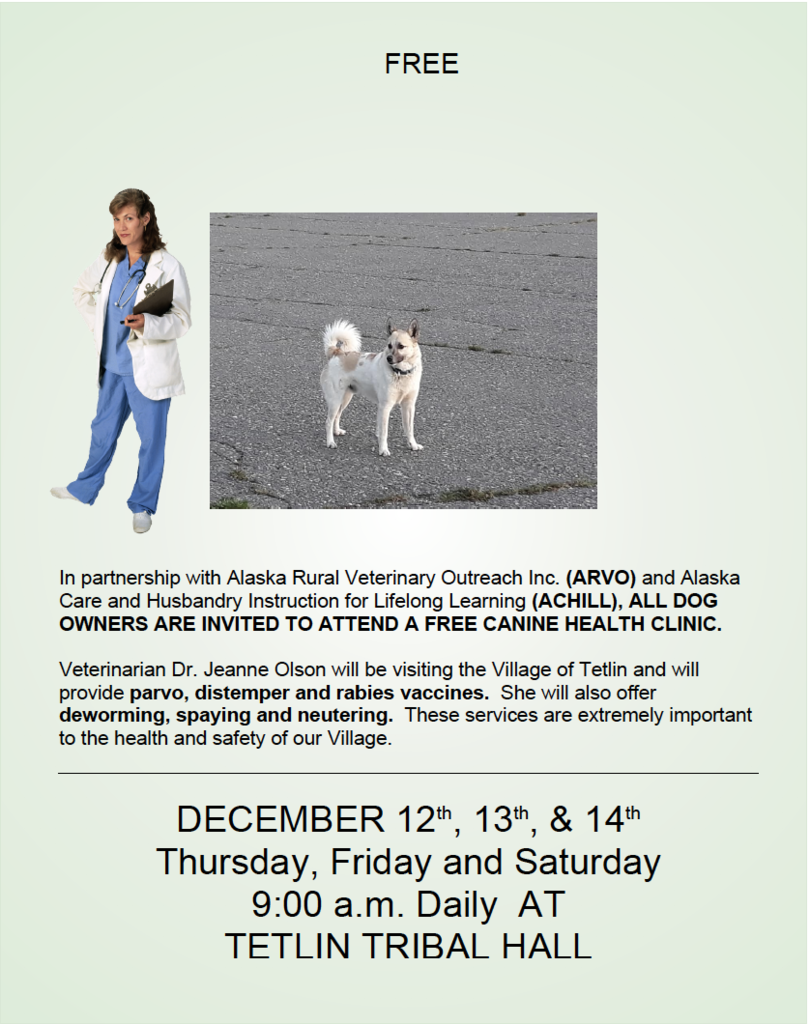 The Regional School Board is having a work session on December 5th, 3:00 PM - Audit.

Join us at Tok School on December 12th for the Elementary Holiday Concert, Student Success Night, and Cookies, Carols, and Claus. All starting at 2pm. See Attached Flyer.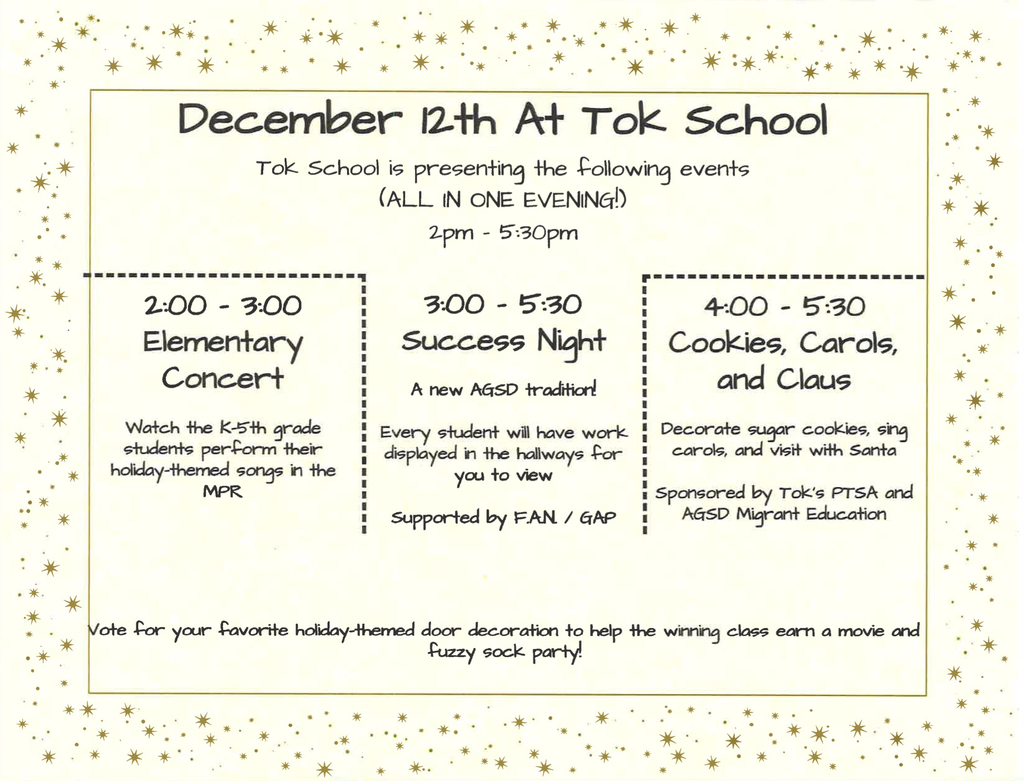 The ASVAB assessment has been moved to Wednesday, December 4th at Tok School. All 10th grade students will be taking this assessment as well as any 11th-12th grade students who either have not yet taken the test or would like to raise their score on a previous assessment.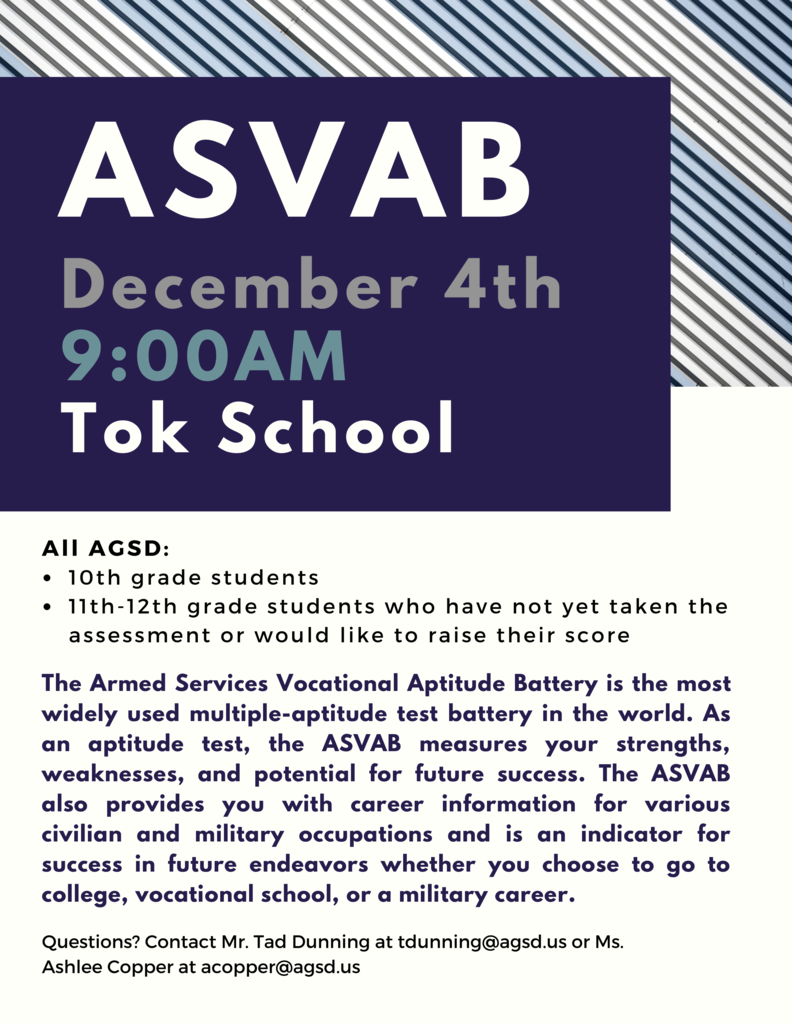 Family Activity Night Hosted by REACH and Tok School- Game Night and Giving Back. November 18th.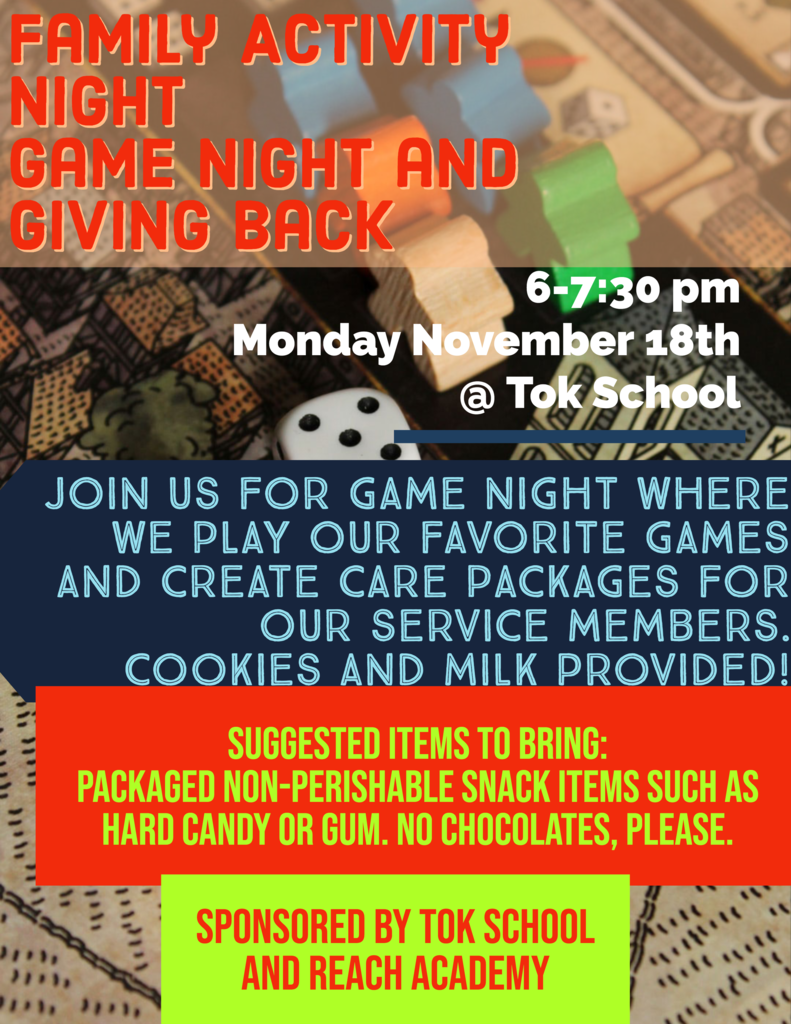 Tanacross Family Game Show Night

Mark your calendars! Seniors and their parents/guardians will be getting together on Monday, January 13th at 5:00PM at Tok School for a night of food, fun, and info about preparing for graduation and beyond! Free dinner will be provided and out-of-town mileage will be reimbursed.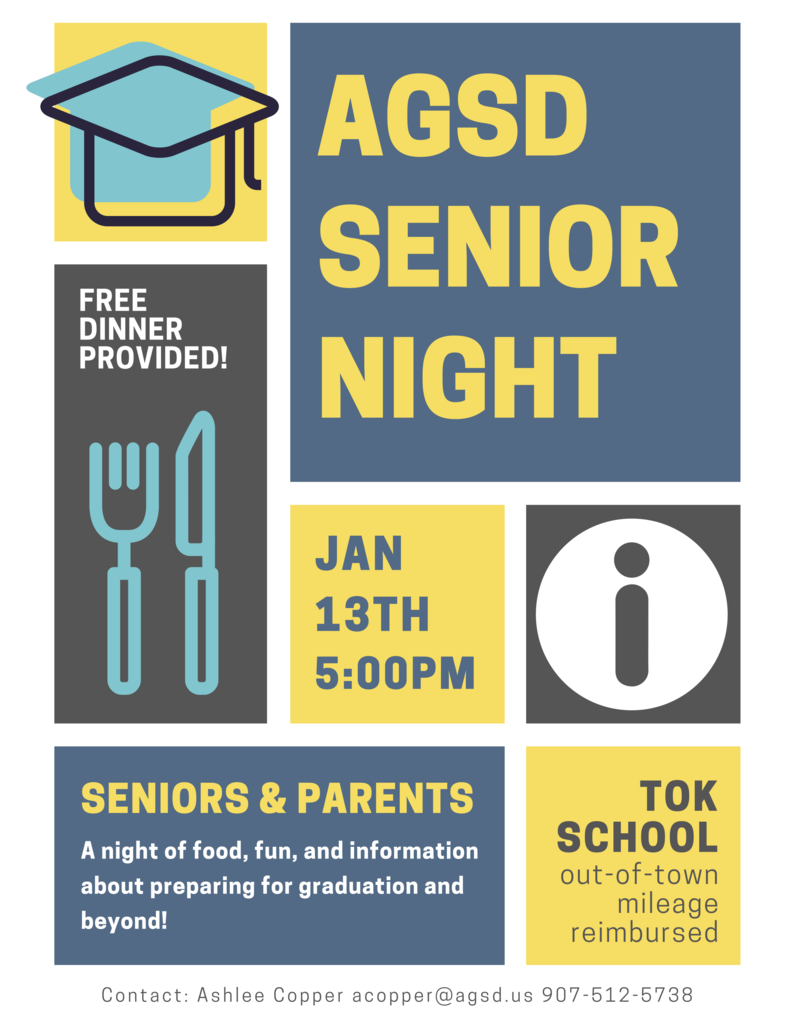 Reminder: There is no school for students Friday Nov 15th due to parent teacher conferences.

Safety themed Family Fun Night for families with preschool children ages 3-5 at the Tok Fire Department station Tuesday, November 12th 6-7pm There will be giveaways and safety themed door prizes