Mark your calendars for the upcoming REACH Academy Parent Workshop.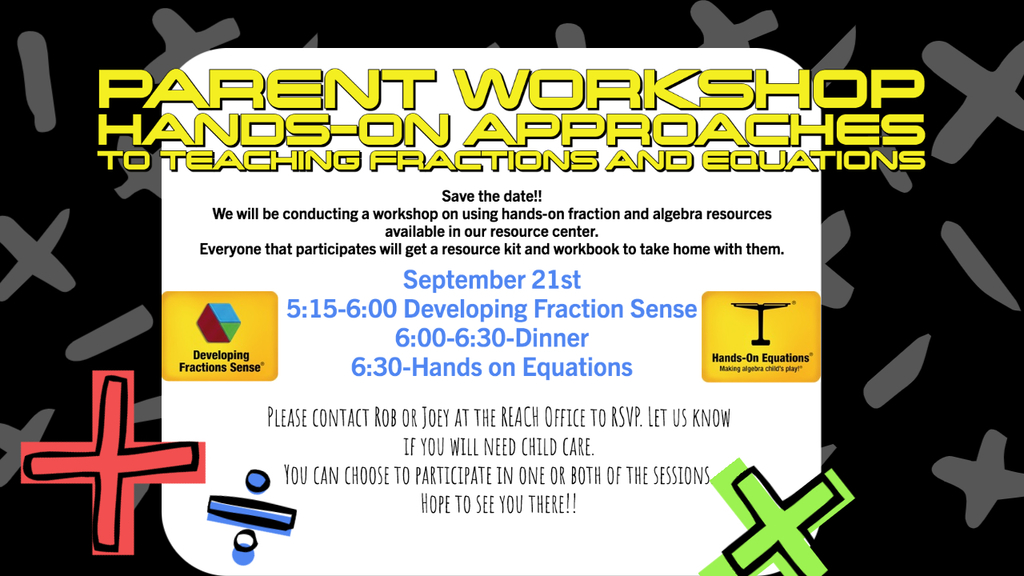 9th Grade Launch is August 31st at 5:15pm. Open to all AGSD 9th graders and their parents!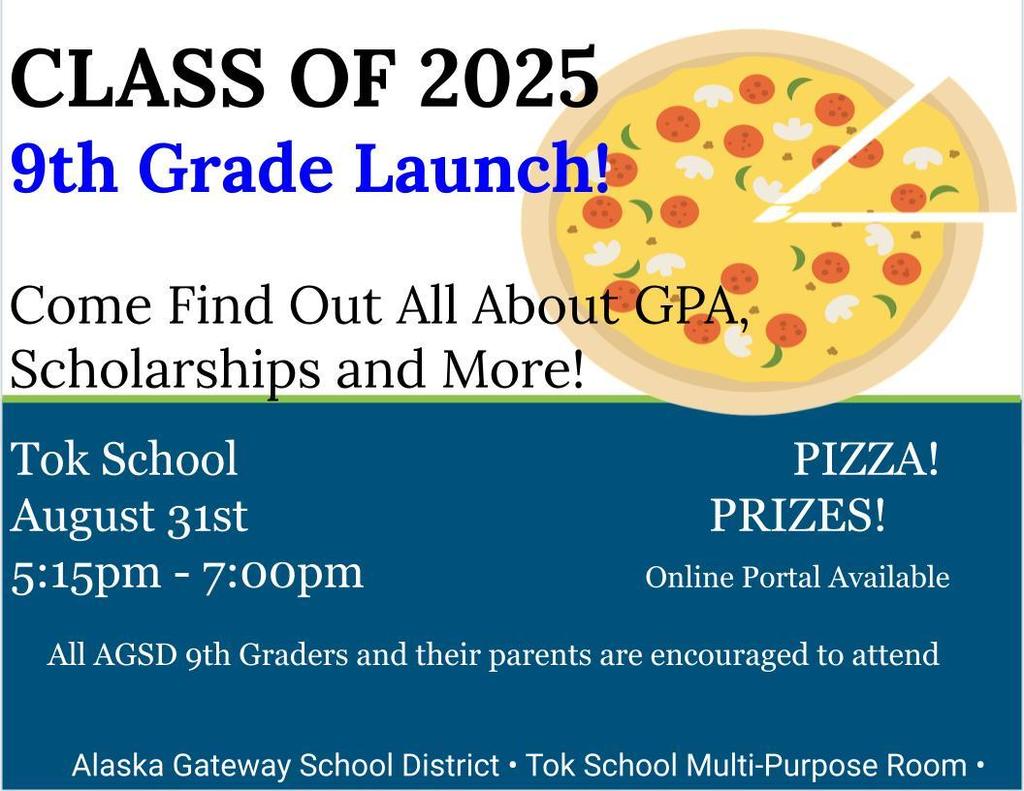 2021-2022 SCHOOL YEAR ENROLLMENT IS NOW OPEN!! Use the blue Student Enrollment button and follow directions for online enrollment. If you have any questions, please contact Candy Thurneau at 883-5151 ext. 103, or email at 
cthurneau@agsd.us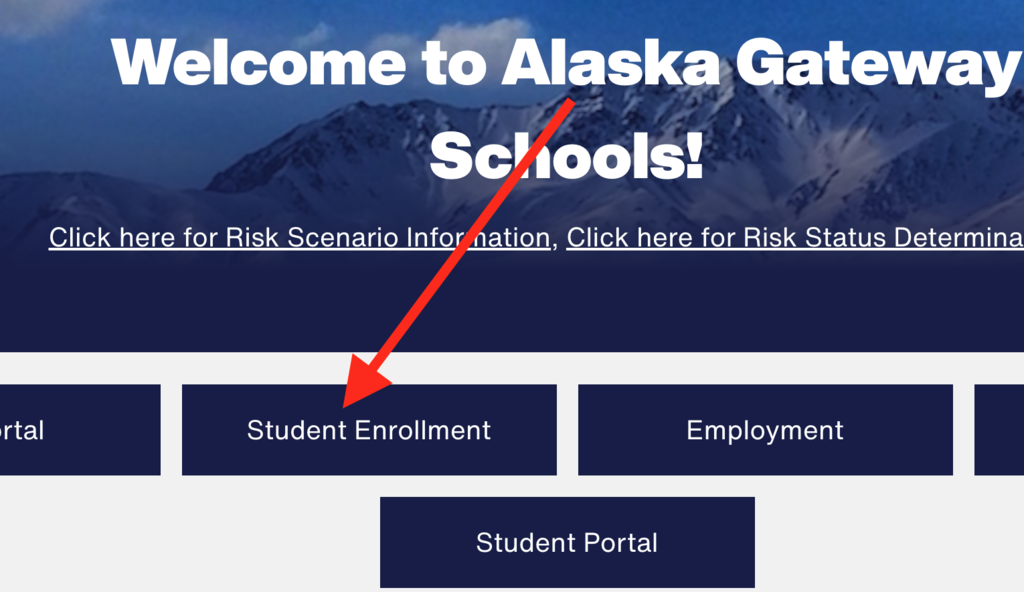 It is time to get ready to go back to school! The Migrant Education program is busy delivering backpacks full of school supplies and berry picking buckets! If you have not received your backpack contact Karla Champagne @
kchampagne@agsd.us
or 907-978-7514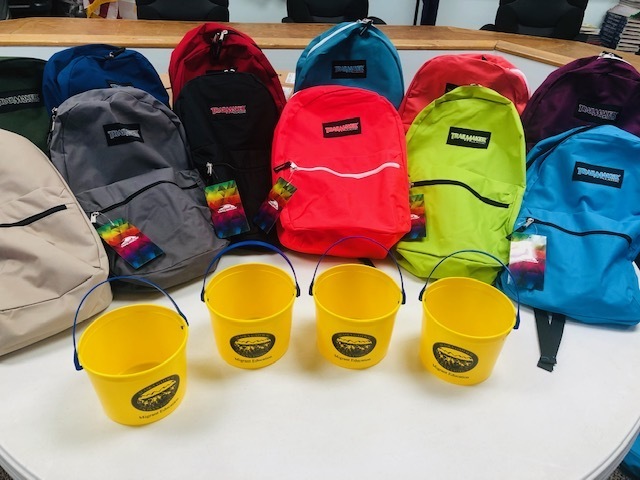 Regional School Board Seats Section II, Seat B; Section II Seat C and Section II, Seat E are up for election. The deadline to file your candidacy form is August 6th by 5 PM. The form and information is posted under the RSB link or at the District Office. Monday-Thursday 7 AM to 5 PM. Or email
dsparks@agsd.us

Summer Color Run! Saturday, August 7th 2:00pm Tok School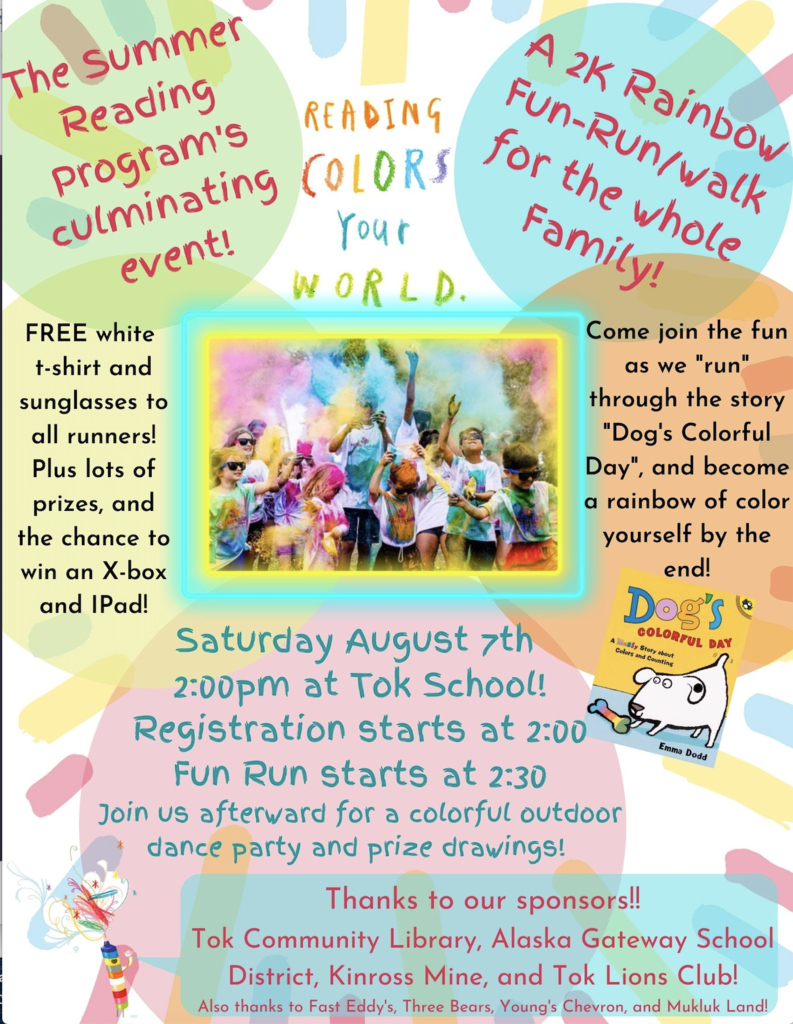 Community Market Day at Tok School, Wednesday, June 30th 10am-12pm.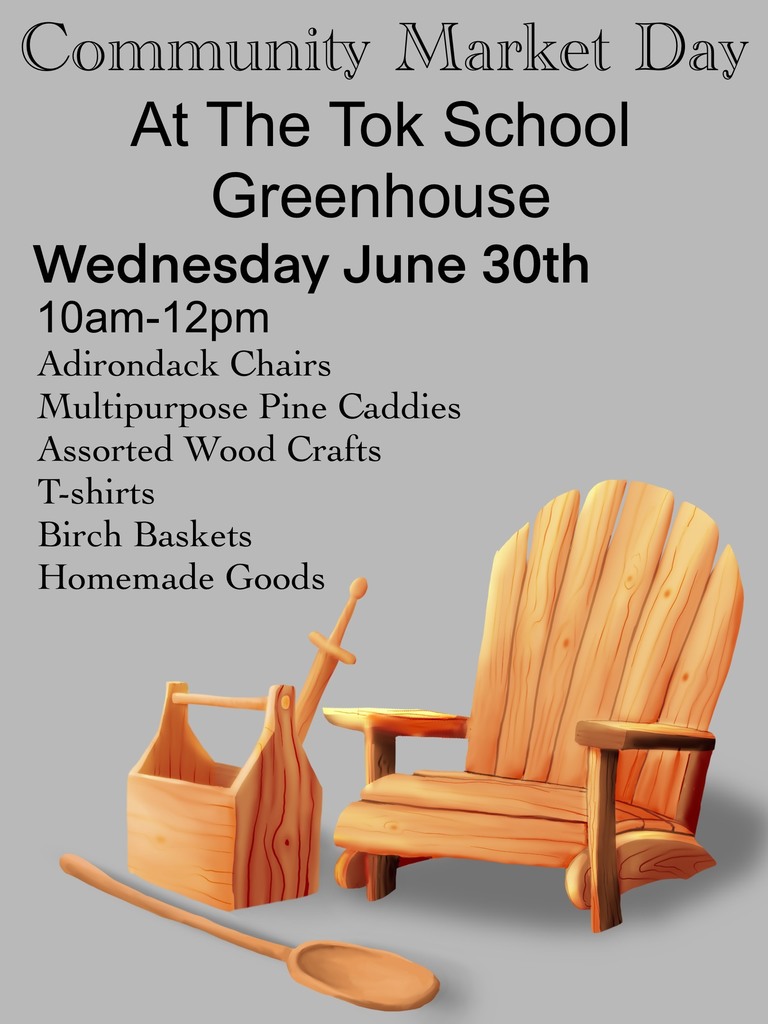 Calling all Teenagers-Fun Opportunity Next Week!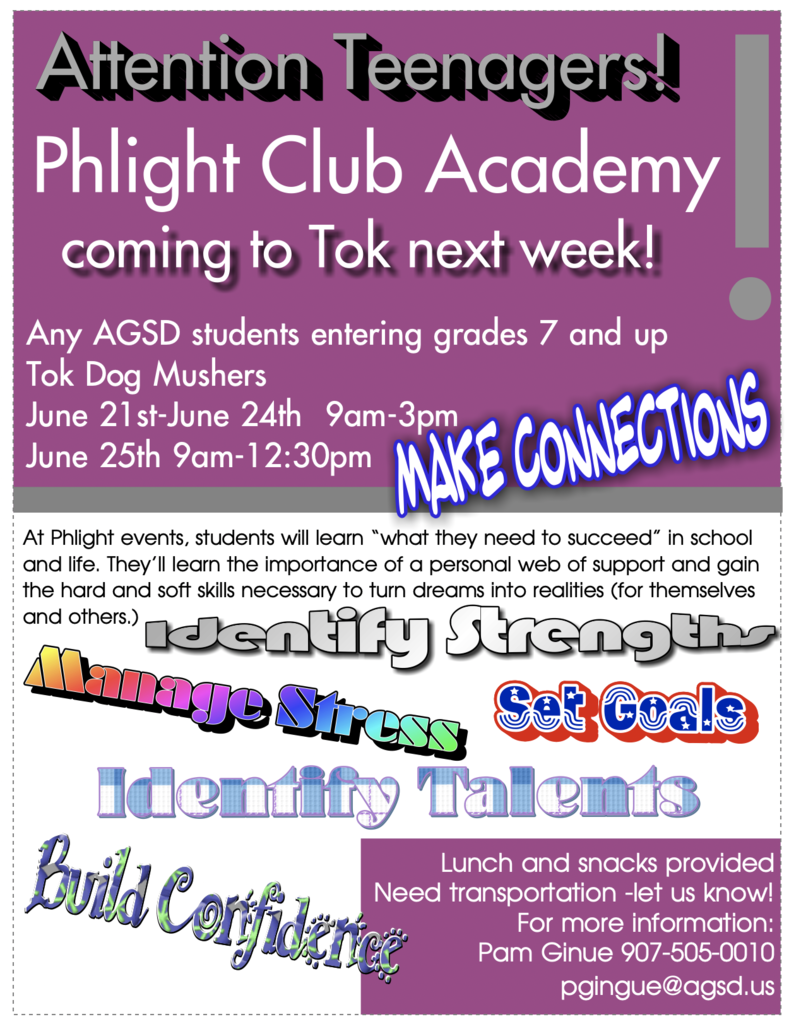 Alaska Gateway School District is accepting applications for the position of Testing Coordinator. The posting is located under Employment - Classified. Call 883-5151 - Monday - Thursday if you have any question, applications and background check forms available at the District Office.

Regional School Board Packet is posted under the RSB link. Worksession is at 5 PM/Meeting at 6 PM. to call in 1-800-315-6338 Code 51511#

AGSD Summer Credit Recovery Program for students who are behind in high school credits and want to catch up. Weekdays June 1st-July 9th. Parents-if you are interested email Blair Seawell for more information.
bseawell@agsd.us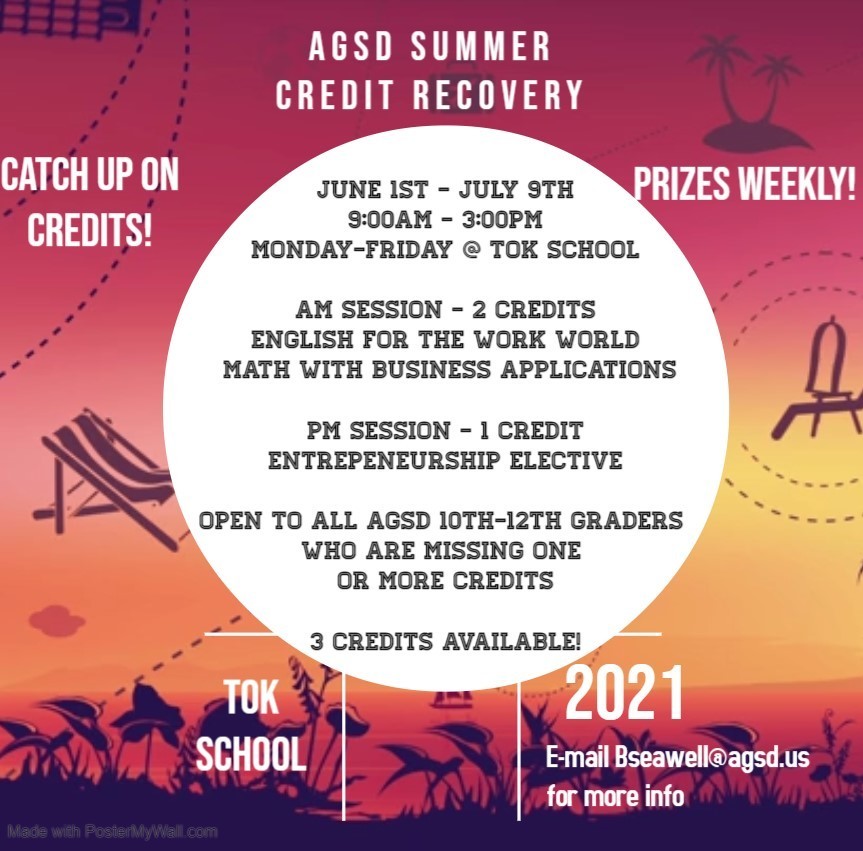 Regional School Board Meeting - May 17th, 2021 at 6 PM. Call in number is 1-800-315-6338 access code: 51511# The board packet is posted in the RSB link.

Parents & Guardians-EXCITING NEWS! We are gearing up for GAP SUMMER DAY CAMPS-a variety of awesome opportunities and fun in the sun awaits your child. We have daily camps for students entering K thru 9th grade and will be offering a credit recovery camp for high school students. Sign up your child TODAY!
https://bit.ly/agsdcamp

Share your thoughts on the COVID-19 Pandemic & Education! Calling all families & advocates of migratory children, English learners, Alaska Native children, children with disabilities, children experiencing homelessness, and children in foster care! We need your feedback! COVID-19 has impacted all of us and has interrupted our students' learning. Join the Alaska Department of Education & Early Development for an evening chat as we discuss the American Rescue Plan (ARP) and gather your input on the needs of our children. Please join us for a discussion on the COVID-19 Pandemic and Education. Choose whichever day works for your schedule! · Monday, May 10, 2021 at 6pm · Tuesday, May 11, 2021 at 6pm · Wednesday, May 12, 2021 at 6pm All meetings are accessible here:
https://us02web.zoom.us/j/85080672200
You can also join us on the phone by calling this number 888-475-4499 and entering the meeting ID: 850 8067 2200

The Regional School Board packet is posted under the RSB link. The meeting is April 14th, 5:30 work session/6:00 meeting. To call into the meeting: 1-800-315-6338 Code is 51511#


Annual Indian Education Survey Parents & AGSD staff-please take a few minutes to complete this survey. Results will be reviewed and taken into consideration when planning next year's educational program. If you complete the survey and provide your name you will be entered into a drawing for a $100 gas card.
https://www.surveymonkey.com/r/IndianEd2021

2021 Interior Conference Tournament at Glennallen March 26, 27. Tok Games on March 26: Tok Boys 8:15pm Tok Girls 1:30pm See Tok School Facebook page for links to livestreams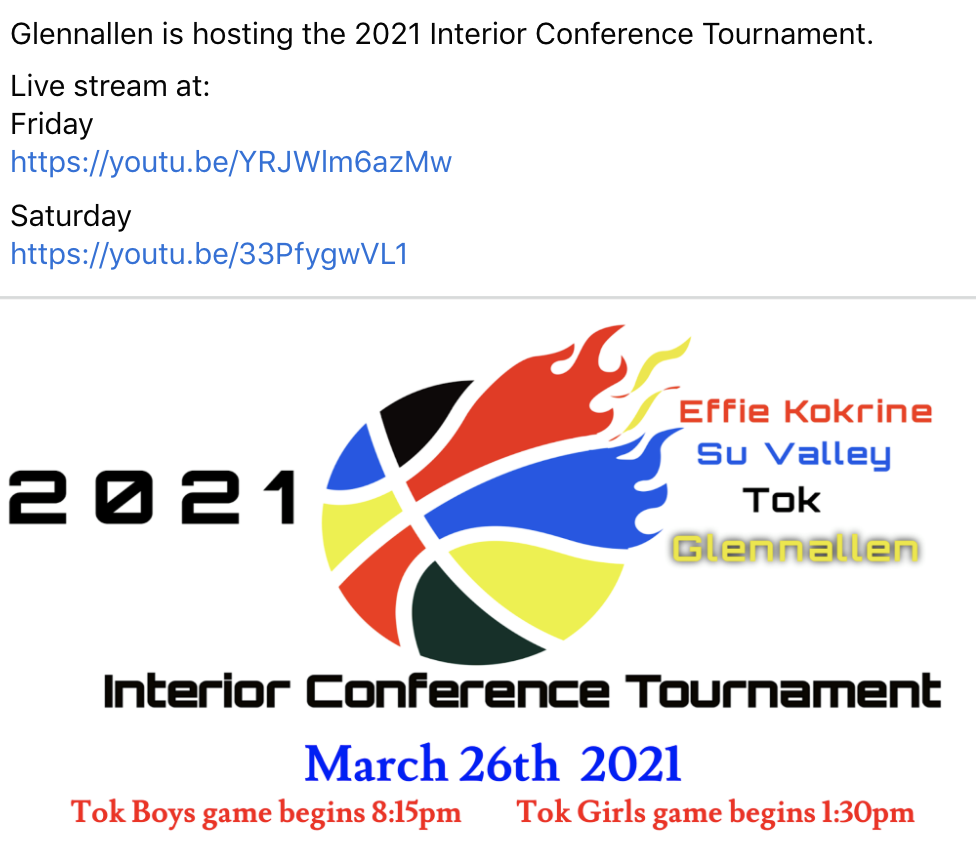 We are having a St. Patrick's Day themed Family Paint Night for K-12 Tetlin School students and their families. Have fun painting, eating, and winning prizes. March 17, 4pm @ Tetlin School. Contact Emily Alexander at 907-324-2104 or 907-505-8246 or
ealexander@agsd.us
for more information.

It is time to start thinking about GAP Summer Day Camps! Parents-please complete the survey link below to gather information about who is interested in attending summer day camps in June 2021!
https://forms.gle/q4E63u22LsYMP6iT8