Board Packet for January 17th, 2022 Board Meeting is posted under the RSB link. Meeting is at 6:00 PM.

Tok Middle School and High School students and families are invited to a fun filled ugly sweater party from 5:30pm to 7:00pm on Thursday 16th December. We ask that students are accomapnied by an adult, family or friend.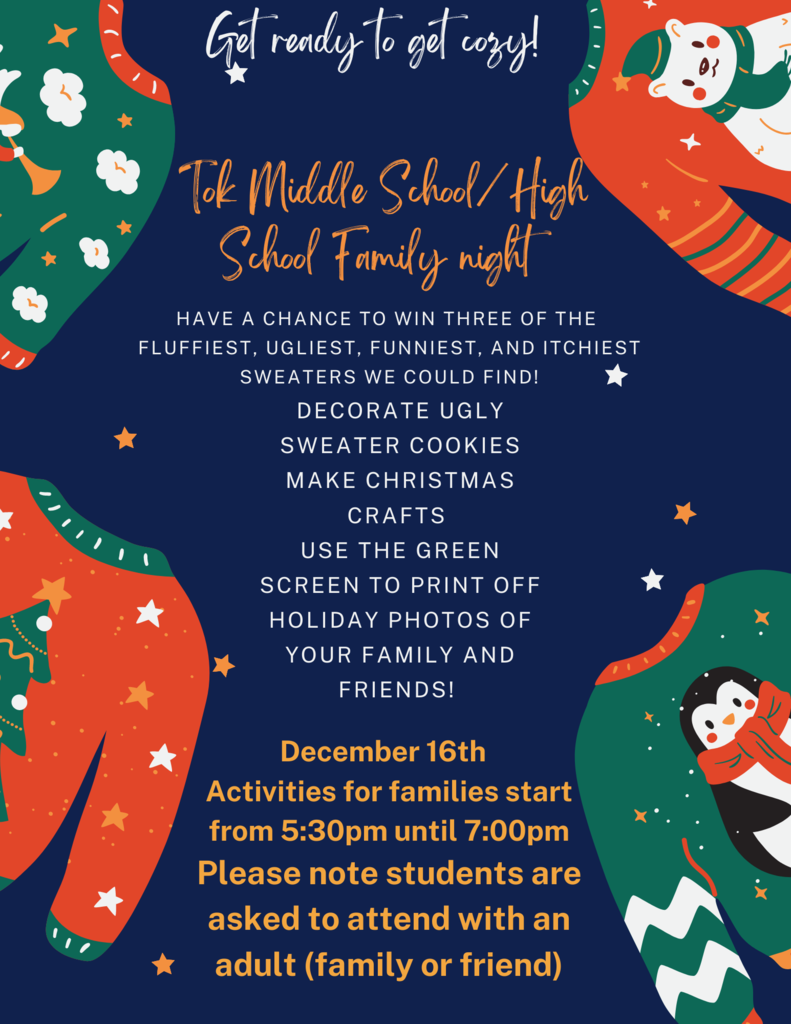 RSB Packet for November 22, 2021 Meeting is posted under the RSB link. Worksession at 5:30/Meeting at 6 PM. To Call in 1-800-315-6338. Code 51511#. Call the district office if you are interested in calling in 88-5151.

Tok middle School/High School family night has been changed to November 30th. We hope to see you there for our very own Chopped!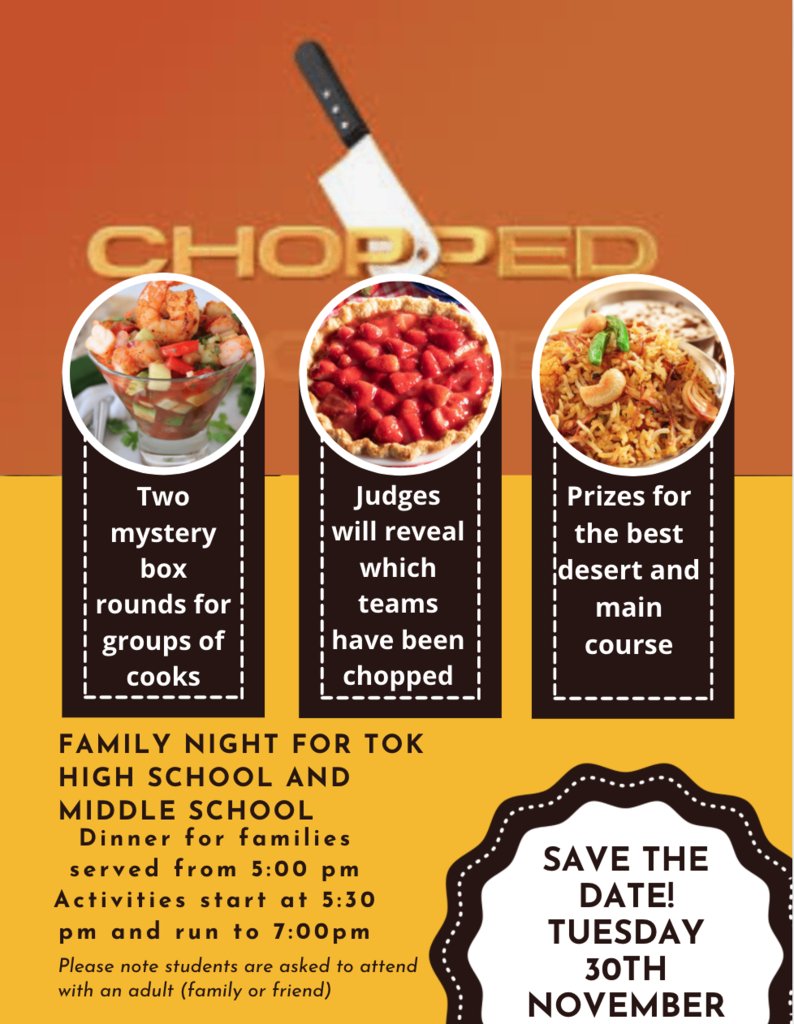 Tok Advisory School Board has 3 vacant seats. If you are interested, send a letter of interest to Drew Larrabee, Principal, Tok School.

Family night for all grades will be held at Tok School Thursday 28th October. Free dinner for families from 5:00pm activities start 5:30pm and run until 7:00pm. Carve a pumpkin one per family, make smores by the bonfire, watch a Halloween movie with popcorn and older students get to crawl through a spooky tunnel. We hope to see you there!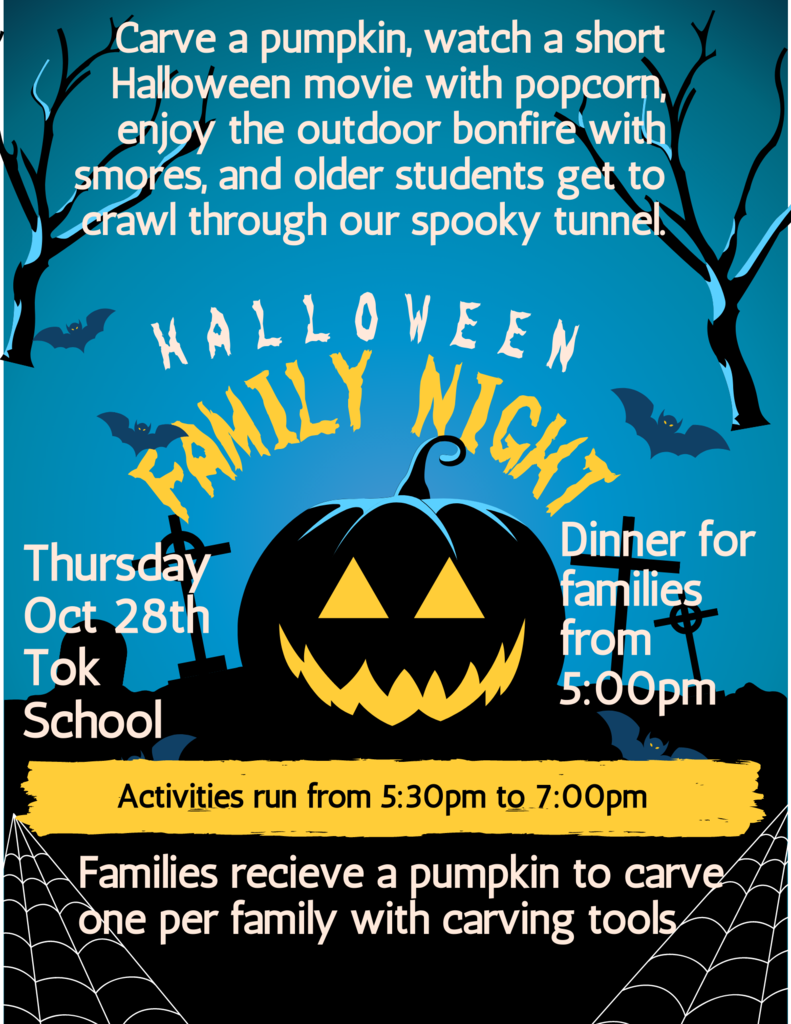 October's Counselor Newsletter!

Regional School Board Meeting is October 18th, 2021, 6 PM at the district Board Room. The board packet is posted under the RSB link.

Alaska Gateway School District is accepting application for Tok School Cook I and Tok School Secretary. Closing date is October 6th, 2021. Applications are available online, at the District office or Tok School.

Tok High School/Middle School Family Night on Tuesday 28th September. Fly a drone, explore Oculus, launch rockets hundreds of feet in the air! Fabulous door prizes and fun for older students! Tok school 5:30pm to 7:00pm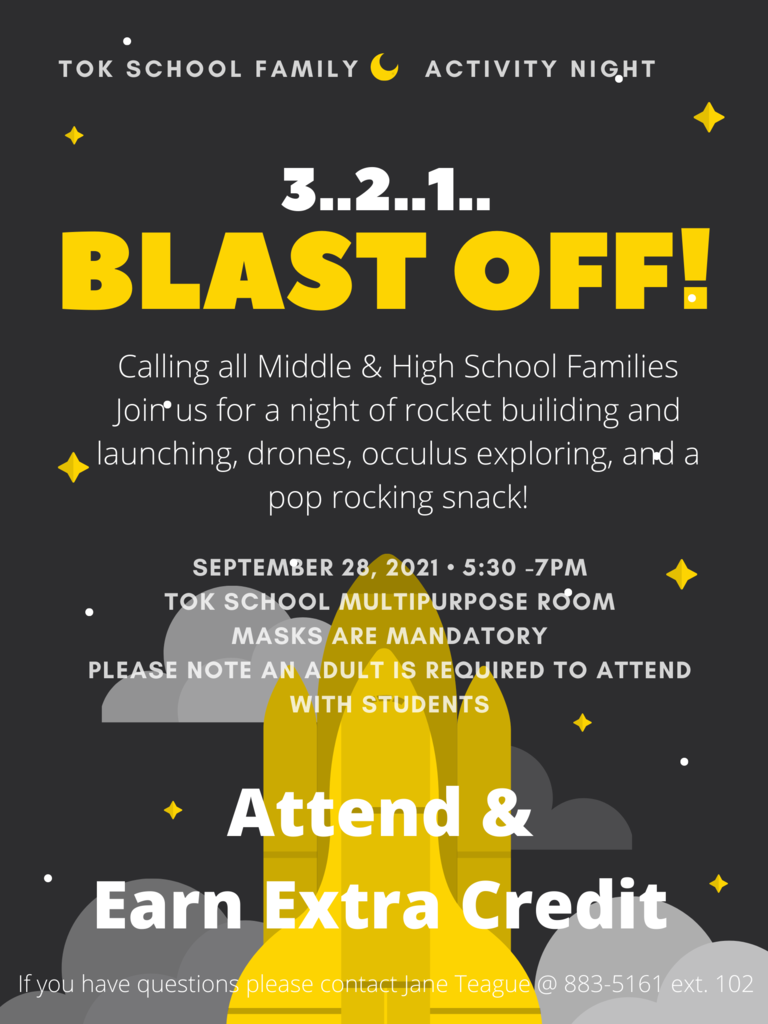 Pathways Program Open House. Stop by Wednesday and see the new building and learn more about what this program is all about!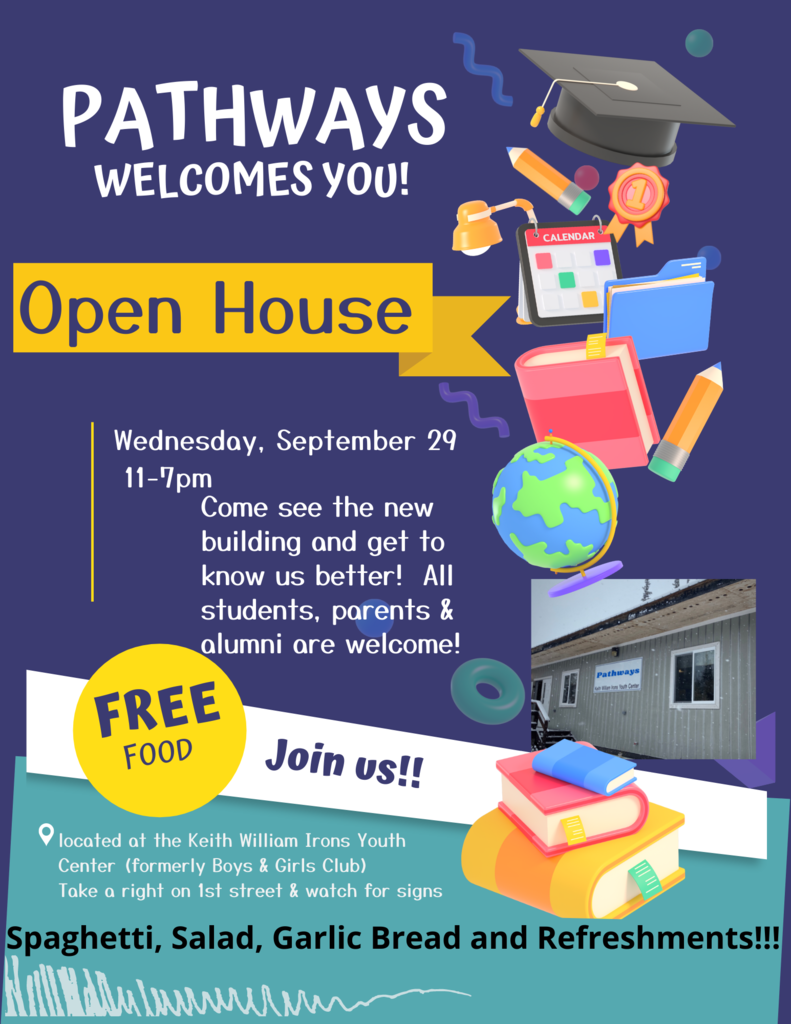 AGSD Migrant Ed. Winter Clothing Drive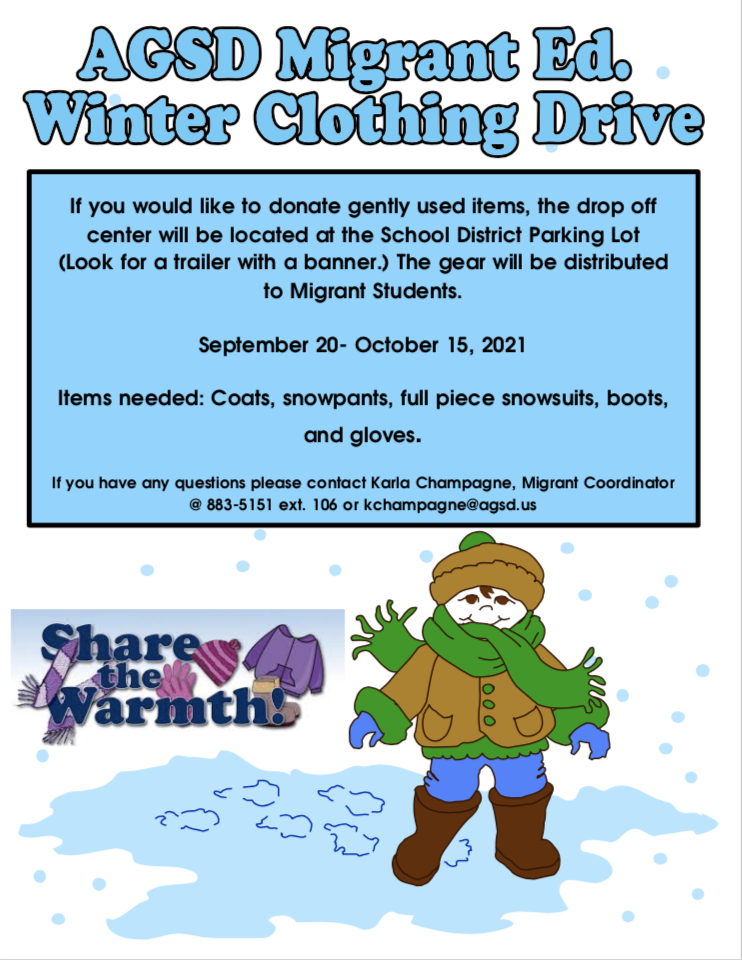 The RSB Board Packet is posted under the RSB link. The meeting will be at the District Boardroom at 6 PM.

September 9th @ Tok School Districtwide Cross Country Meet-all ages!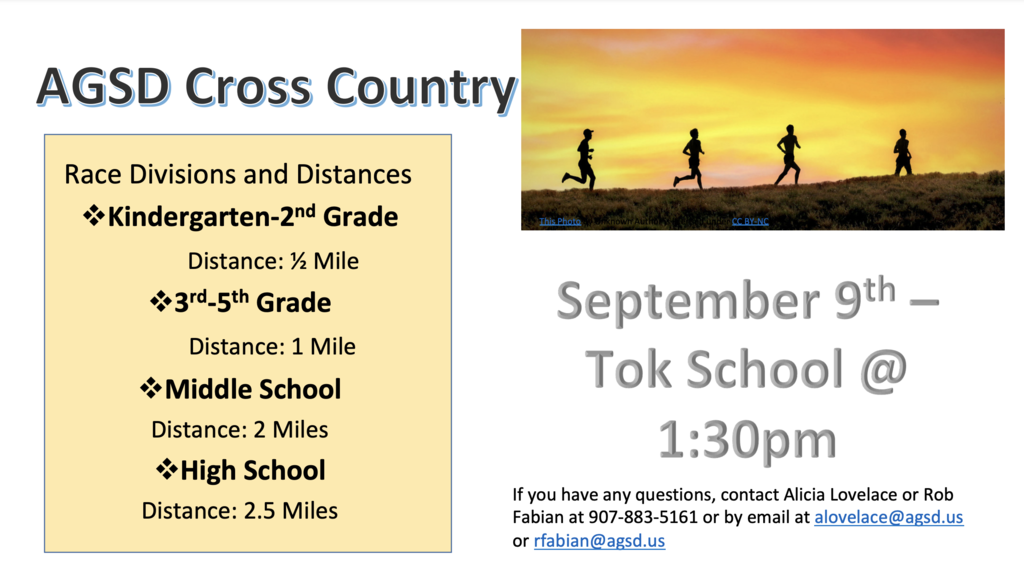 Mark your calendars for the upcoming REACH Academy Parent Workshop.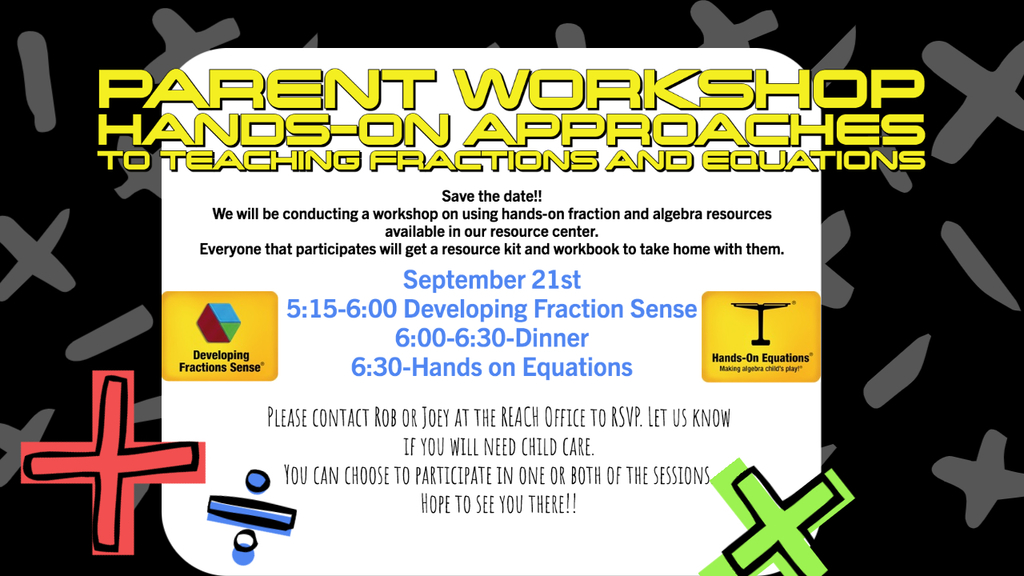 9th Grade Launch is August 31st at 5:15pm. Open to all AGSD 9th graders and their parents!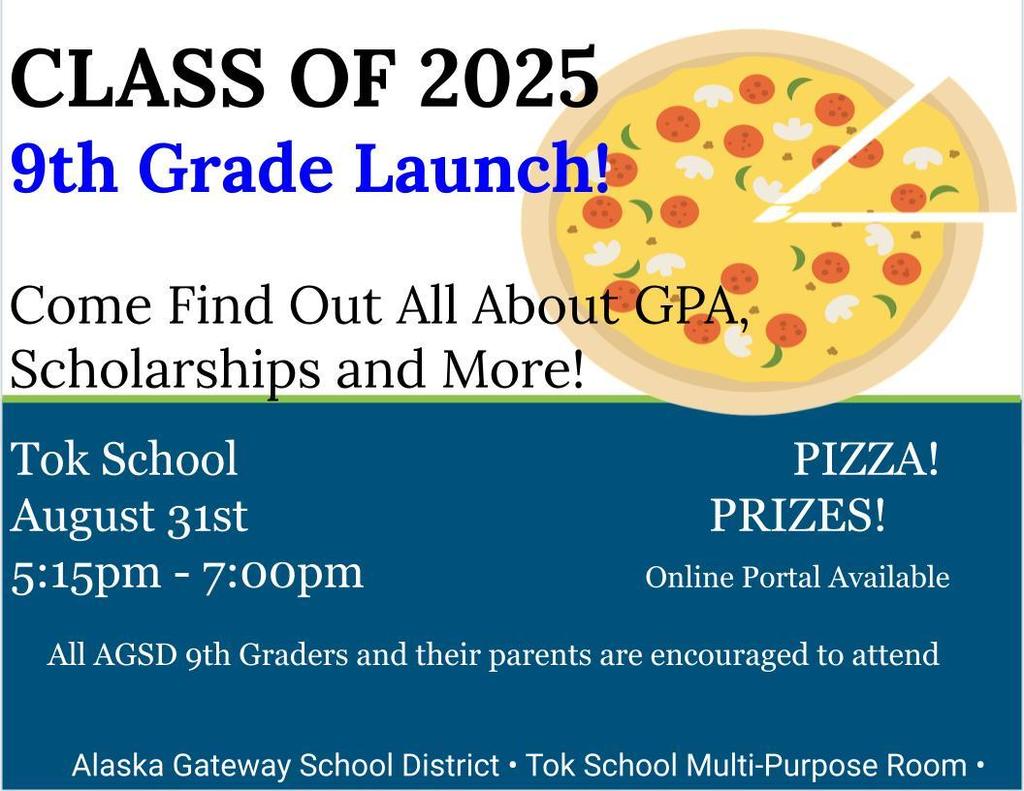 2021-2022 SCHOOL YEAR ENROLLMENT IS NOW OPEN!! Use the blue Student Enrollment button and follow directions for online enrollment. If you have any questions, please contact Candy Thurneau at 883-5151 ext. 103, or email at 
cthurneau@agsd.us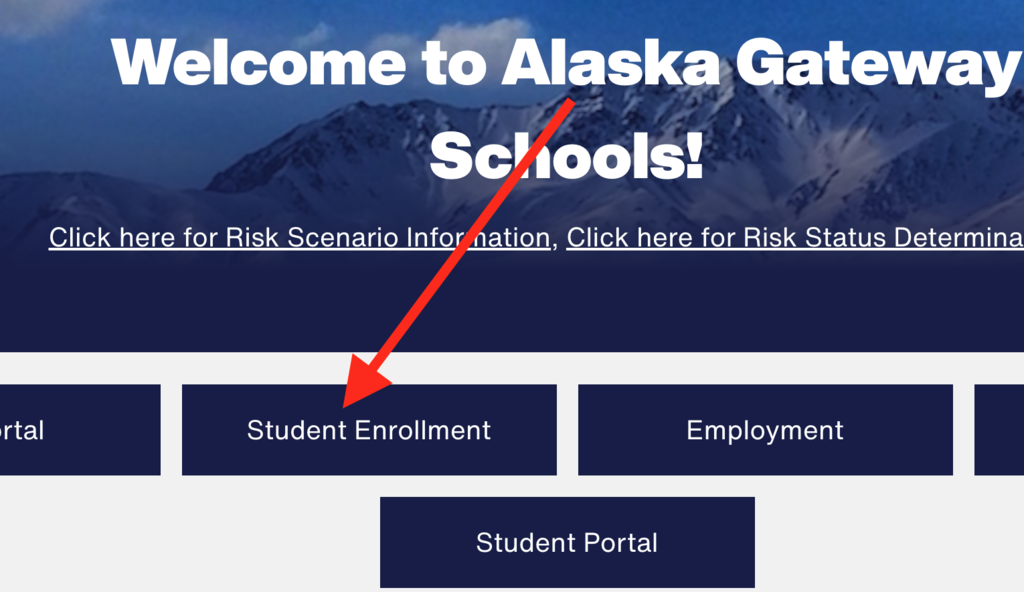 It is time to get ready to go back to school! The Migrant Education program is busy delivering backpacks full of school supplies and berry picking buckets! If you have not received your backpack contact Karla Champagne @
kchampagne@agsd.us
or 907-978-7514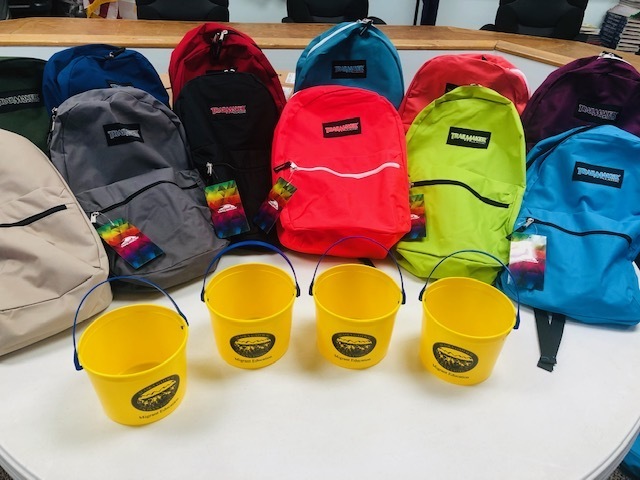 Regional School Board Seats Section II, Seat B; Section II Seat C and Section II, Seat E are up for election. The deadline to file your candidacy form is August 6th by 5 PM. The form and information is posted under the RSB link or at the District Office. Monday-Thursday 7 AM to 5 PM. Or email
dsparks@agsd.us