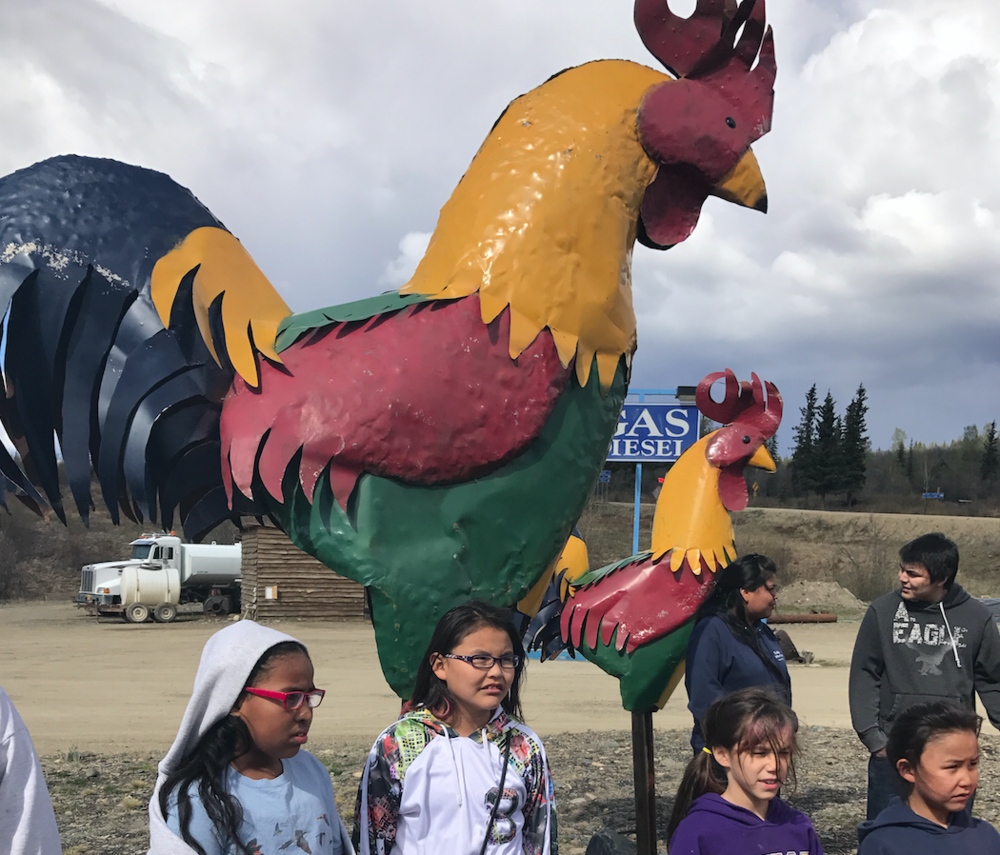 Northway Students Visit Chicken!
Cathy Pusch
Tuesday, May 23, 2017
On Monday, May 22, the students from Walter Northway School went to Chicken on a field trip. We went on a tour of the old gold dredge and panned for gold at Chicken Gold Camp. We also went on a tour of Old Chicken at the Gold Panner. Thank you to Northway Natives for providing the bus to make the trip possible for the whole school. We had a great time!
by Cathy Pusch, Principal WNS