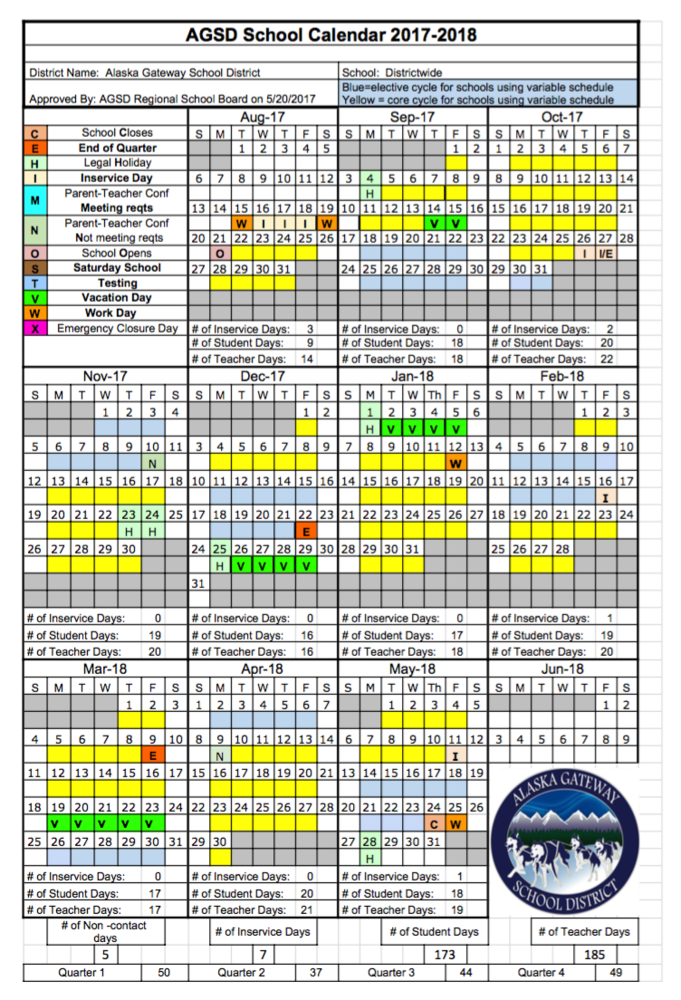 New school calendar for 2017/2018
Tracie Weisz
Monday, July 31, 2017
The new school year calendar has the same features as it does every year, except you'll notice some color coding on it as well. Tok School will be utilizing a Variable Schedule this year (for more info see http://www.agsd.us/what-is-the...). The weeks in yellow indicate the Core or Nén'k'et schedule, and the blue weeks indicate the elective or Yadíimeey schedule.
First day of school for students this year is Monday, August 21!
You can also find a pdf version of the schedule under the "Forms" button on the app or the website. Look for the "Calendars" folder.