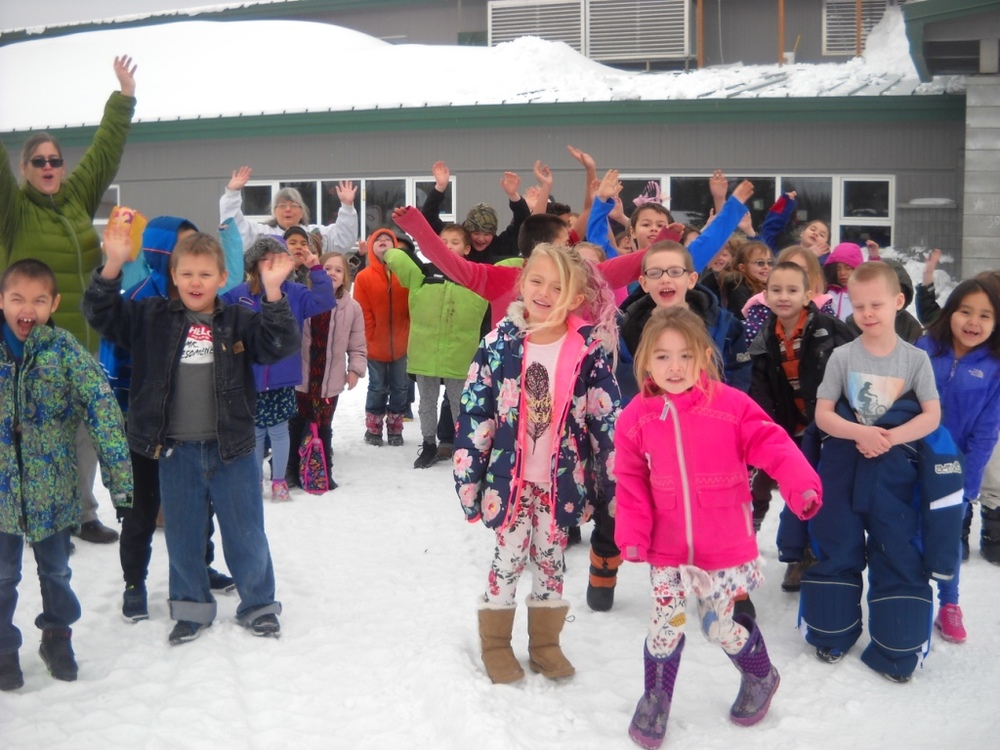 Hoodie Hoo at Tok School
Paula Canner
Tuesday, February 21, 2017
The elementary students at Tok School celebrated Presidents' Day and another special holiday: Hoodie-Hoo Day.
What's Hoodie-Hoo Day I hear you ask? Well it's a special day which falls on 20th February every year and it is celebrated in a strange way!
What happens is you're supposed to go out at noon, wave your hands over your head and shout "Hoodie-Hoo" to scare away Winter and make way for Spring!
So if the weather turns nice soon, you know who to thank!
Hoodie-Hoo!